Formulated for the delicate skin of children, our kids amenities will bring you the colors, scents and perfection of nature.
Dermatologically tested on sensitive skin, this exclusive formulation is enriched with jojoba seed oil, natural extracts from chamomile, aloe vera, ginger, licorice and wheat protein, to maintain the skin's natural pH. Free from SLS, borates & perborates, parabens and mineral oils.
Now having a bath will be great fun!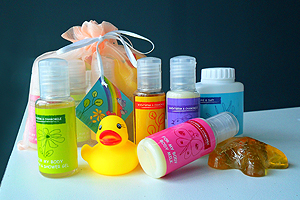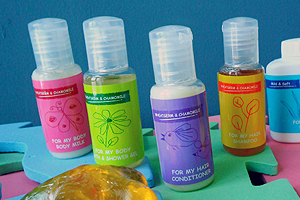 Wheatgerm & Chamomile Dermatologically Tested on Sensitive Skin
Wheatgerm & Chamomile Dermatologically Tested on Sensitive Skin